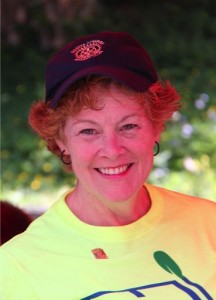 The Object of Rotary is to encourage and foster the ideal of service as a basis of worthy enterprise and, in particular, to encourage and foster (1) the development of acquaintance as an opportunity for service; (2) high ethical standards in business and professions, the recognition of the worthiness of all useful occupations, and the dignifying of each Rotarian's occupation as an opportunity to serve society; (3) the application of the ideal of service in each Rotarian's personal, business, and community life; and (4) the advancement of international understanding, goodwill, and peace through a world fellowship of business and professional persons united in the ideal of service.
Rotarians are a diverse group of business, professional, and civic leaders who take an active role in the  communities they serve.  Chartered in 1978, The Rotary Club of Bonita Springs has 97 members that continuously build  upon our club's rich history as the preeminent business networking and service organization in Bonita Springs.  Our members support a number of local community and civic projects, as well as international projects that bring needed capital improvements to some of the most impoverished parts of the world.
Our club is composed of business, community and professional leaders reflecting a wide cross-section of our community.  We Rotarians desire to improve the lives of those less fortunate, make the world a better place, and we are committed to fulfilling Rotary's motto of "Service Above Self."  If you do business in the greater Bonita Springs area, our club offers you an opportunity to network with people who operate their business affairs on the highest level of integrity and ethics.
Rotary's theme this year is "Engage Rotary  Change Lives"  This is a call to action, and this call will be answered by over 1.2 million Rotarians worldwide in 33,000 clubs in over 200 countries.
Our club foundation distributes nearly $100,000 in annual donations that have a direct impact in our local community and across the world.  Close to home, we vaccinate children through our "Shots For Tots" program; we distribute dictionaries in local schools; we recognize the best and the brightest through Estero High School student scholarships; we feed the hungry through support of the Bonita Springs Assistance Office and we support our local Habitat For Humanity with both dollars to purchase appliances as well as "sweat equity", volunteering on site, doing what needs to be done.  Internationally, we literally save lives through the "Gift of Life" program; we connect with Guatemalan Rotary Clubs to distribute clean water filters; we have provided disaster relief to Haiti, distributed wheelchairs in Belize, and funded an ambulance in Chile.  If you would like to learn more about our Rotary club and possibly visiting as a prospective member please feel free to contact me at bobbibird@gmail.com.  If you are interested in learning about Rotary International of which our club is a member, please click here.
Bobbi Bird
President, The Rotary Club of Bonita Springs, 2013-2014
P.O. Box 474
Bonita Springs, FL 34133
(239) 405-3392