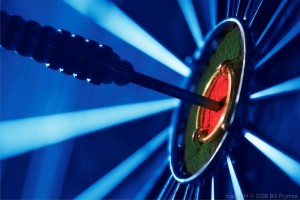 Increase active membership to 100 members by April 1, 2012. Stephanie Kissinger, Membership Chair.
Maintain an 80% average attendance rate for all club meetings through June 30, 2012. Chris Riesen, Attendance Chairman.
Sell 500 Christmas trees by December 21, 2011 in a warm, friendly & seasonal community environment.  Raise $16,000.  Jay Berube, Chairman.
Sell 1500 Poinsettia plants by 11/20/11 and raise $7,500  Dave Shellenbarger, Chairman.
TRF Goals: Per capita of $200 per member.  Increase to 5 Paul Harris Society. Members.  We currently have 2 Paul Harris Society members– Suzanne Masters & John Mathis.  Increase to 5 Major Donors.  We currently have 4 Major Donors: Suzanne Masters, John Mathis, Dave Shellenbarger, and Bob Lorenz. Become a 100% Paul Harris Fellow Club.  Gerry Myers, TRF Chair.
District Leadership Goals:  Have 10 club members attend District Assembly.  Have 5 club members attend District Conference.  Win Governor's Award for Best Rotary Club.  Graduate 5 club members from RLI by June 20, 2012.
Present "Rotary Ethics in Business Award".  Mark Generales, Chairman.
Sponsor an Ambassadorial Scholar in 2012.
Sponsor a GSE member and Rotarian to Seoul, South Korea.
Host South Korean GSE Team at our club meeting.
Provide monthly vaccinations to children in Bonita Springs through Shots for Tots.
Co-sponsor monthly Business & Professional networking cocktail hour with noon club
Form Leadership committee book club, Jason Dolle.
Perform three new hands on community service projects. John Knowles, Chairman.  First is 100,000 meal packing project with "Meals of Hope" on 12/17/11.
Complete two International Service projects. Sandy Scoggins, Chair.
Distribute dictionaries to all Bonita Springs third grade students.
Host two new member cocktail hours.
Sponsor a 4 Way Test Essay Competition in Bonita Springs Middle School.  Top three winners to win $100, $50 and $25 Barnes & Noble Gift Cards.
Acknowledge Students & Faculty of the Month for Estero High School.
Continue Sponsorship of Estero High School Interact Club.
Continue Sponsorship of FGCU Rotaract Club.
Participate in Honor Flight program, sponsor at least one veteran and have one club member serve as chaperone.
Sponsor a "Job shadow day" – Dave Shellenbarger for new generations and vocational "avenues of service."
Raise $10,000 at annual Christmas/Holiday Party.
Raise $20,000 at Reverse Raffle.
Contribute $10,000 to our Club Foundation at the conclusion of each quarter.
Achieve zero accounts receivable by January 1, 2012 and maintain throughout year.