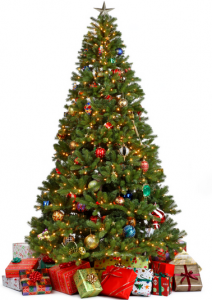 Our annual club Christmas Tree Sale will once again get underway on November 22, 2013.   Thank you to all our loyal customers who come back to us every year.  Everyone always says we get the best trees and we take care of our inventory of trees on a daily basis.  All of our net profit goes directly back into the humanitarian projects we support throughout the year through the efforts of our Rotary club members and our club's foundation.
We will be located at the same place as before, on the eastern front parking lot of the Sunshine Ace Hardware Plaza, across from the entrance to Spanish Wells right near the parking area for Skillets. Here is a Map
Hours of Operation:
M-F 4 to 8 pm
Sat 10am to 8 pm
Sun 12pm- 8 pm
Closed thanksgiving day
Open 10am to 8 pm the Friday after thanksgiving
Sale starts 11/23 and goes until we are sold out. (Soft opening 4 pm 11/22/13)
If you are interested in becoming a sponsor for our event, here is the sponsorship Prospectus and the Application form.
Christmas Tree Sponsor Prospectus 2013
Christmas Tree Sponsor Application Form 2013
As always, thank you for your generous support of our local Rotary Club, where you money goes to work here at home and across the world through out club's charitable foundation and the The Rotary Foundation respectively.